Des Livres de Montagne (à vendre ou échanger !) et des Photos !
Mountaineering Books (to sell/trade), and pictures (mostly mountains) !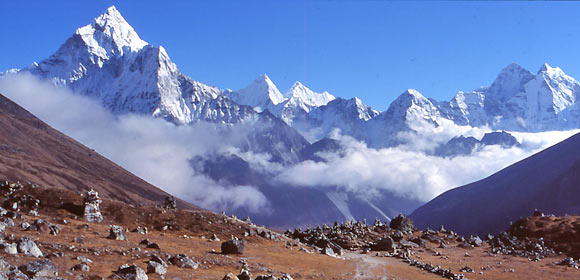 Bienvenue chez Daniel Masse !
Welcome to Dan's place
NOUVEAU : des diaporamas numériques !

Au cas où vous ne pourriez voir les menus ci-dessus, allez à
MENU FRANCAIS
In case you cannot read the above menus, you may enter the site using the link :
ENGLISH MENU
Ce site fait partie de L'anneau du Livre ancien et d'occasion et appartient à: Daniel Masse.
[ Les 5 Sites précédents | Site précédent | Site suivant | Les 5 Sites suivants | Un Site au hasard | Liste des Sites ]
Les sites où j'ai trouvé mes menus : NavSurf et Dynamic Drive : d'excellentes adresses !
Mis à jour le (updated on) 15 Mai 2013