Fall in Chile

The date for our trip was not chosen at random : May is Fall in Chile...
We were very lucky : not only had the leaves changed color, but the light was perfect...

This rock, on the left, is called "el conejo" (the rabbit). When we reach the rock, we are not far from the top of El Enladrillado.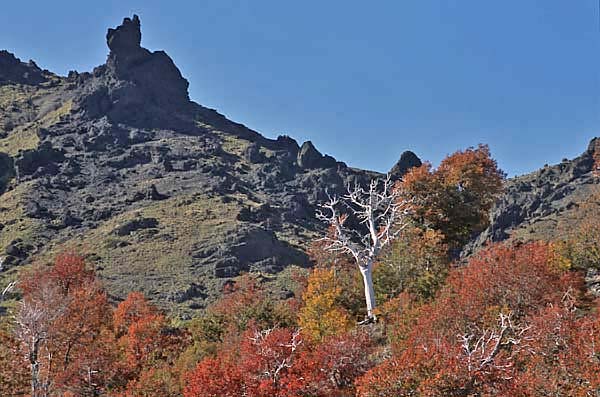 We took our time for this trek : on the night preceeding the ascent of El Enladrillado, we slept in the camp along the Rio Lircay, at the foot of the ascent.
And, on the way down, we slept again in the Park, in the camp at the bottom of the trail.
Both camps are partially equipped, with open huts protecting from the rain.