FROM THE QUEBRADAS TO THE SALARS ...
(Trip through North West Argentina - June 17/ July 20 2010)
July 21 to 24 Juillet 2010 : Quebrada de las Conchas

In 2001, during our first trip, we did not have enough time to explore this valley as we wished.
So, this time, we took our time : 3 days in Cafayate (where one should also visit a few bodegas : the wine is excellent !)

On the paved road from Salta to Cafayate, from the Tres Cruces viewpoint, the valley opens up in full ....

We then enter a world of oddly shaped colored rocks.

The Andes volcanoes have brought up these rocks, and rains have sculpted them patiently, following their imagination.

We inquire at the Tourist Office in Cafayate : no hay sendero... ??? (there is no footpath)

Yet, there are many : we visit a few.
We walk in a dream scenery, maze of rock towers connected by secret passages...

To find these paths, look for vehicle tracks, about 20 km from Cafayate.
<! Début galerie PS

<! Fin galerie PS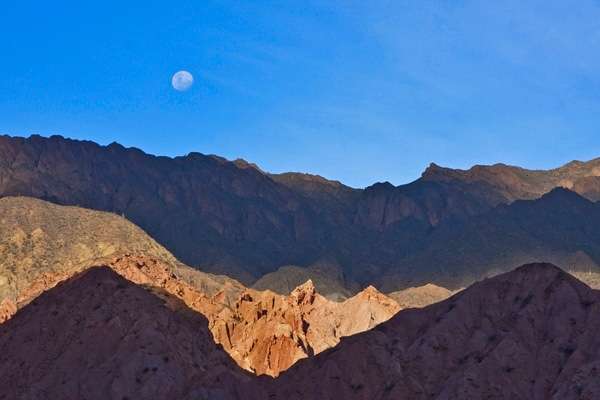 And, just for fun, a short animated film :